We have encountered a few cases when our customer on our support programme realises that the perpetual inventory system using weighted average does not cater to their business needs anymore due to the fact that they have a seperate inventory system to manage their inventory needs using FIFO or LIFO stock valuation methods.
Below will be the solution and illustrative MYOB Tutorial to change from perpetual to periodic inventory system.
Step 1   Transfer the inventory (Assets) amount  to opening stock (Cost of Sales)
Click the Inventory module and click count Inventory
Step 2   Enter 0 quantity on the counted column and click Adjust Inventory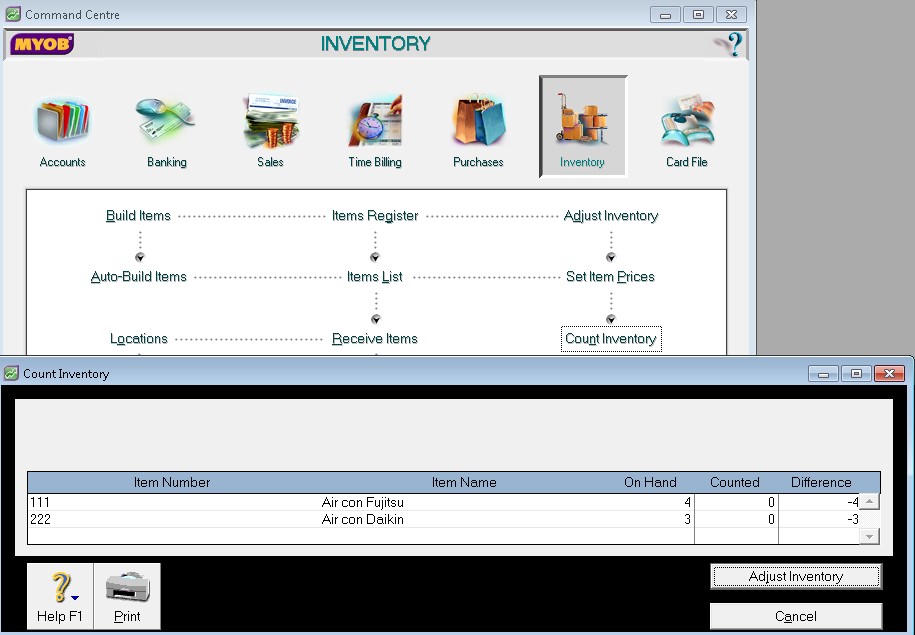 Step 3 Adjust the Inventory to the Opening Stock account (Cost of Sales) and click continue.
Step 4 Click Record and the system will pass the following entries
Dr Opening Stock (Cost of Sales)
Cr Inventory (Assets)

Step 5 Next pass a journal entry to reverse out the amount in the opening stock (Cost of sales) to the Inventory (Assets) account.
Dr Inventory (Assets)
Cr Opening Stock (Cost of sales)
Step 6 Go to the item list and for all items that has the I inventory This Item ticked, please tick the Inactive item check box and recreate a new item list without the I inventory this item ticked.