Course Description
Simplepay payroll course is a comprehensive payroll course comprising of 11 modules. These 11 modules will equip the attendee with the relevant knowledge and practical know how to operate the simplepay payroll software. This course is taught with a practice orientation in mind.
The comprehensive course is suitable for the beginner user who has basic payroll knowledge and want to utilise a payroll software to automate payroll tasks such as payslip processing, leave management and annual submissions to the authorities.
At the end of the course, you will be able to operate the full scope of the simplepay payroll software and apply the acquired knowledge to your company. You will be able to generate payslips for employees, handle and manage employee leave, handle practical day to day scenarios such as No pay Leave and Employee Loan in the system.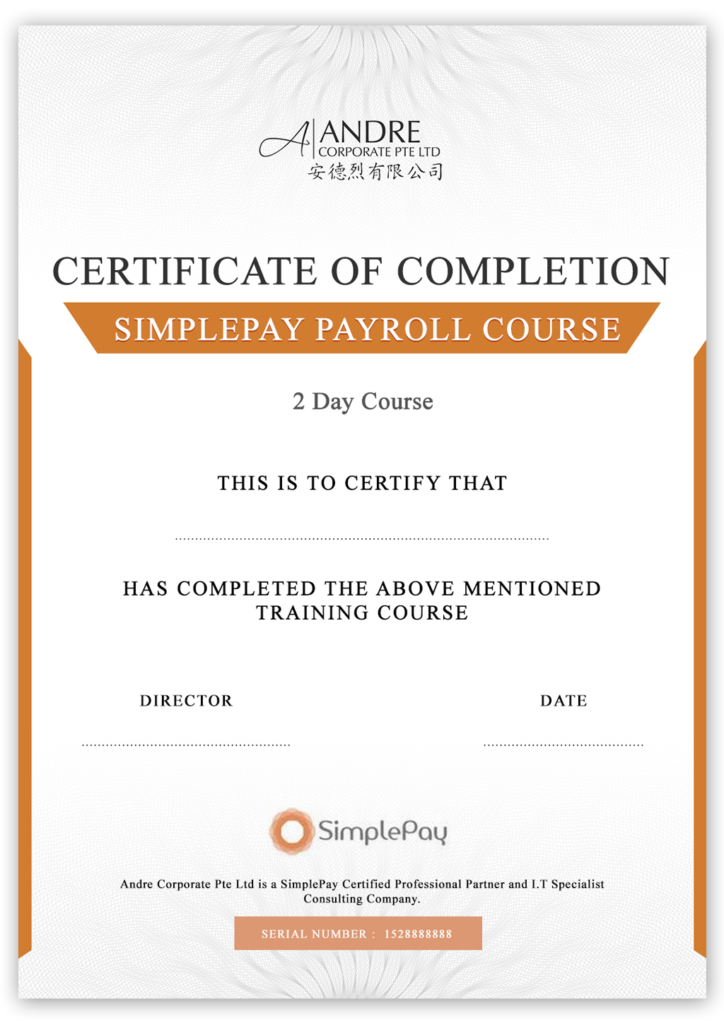 2 Day Simplepay Payroll Course Structure:
Module 1: Take on Balances in simplepay system
Module 2: Adding New Payment Frequency and Employees into the system
Module 3: How to import clock card information into the system
Module 4: How to end an employee service
Module 5: How to process employee payroll
Module 6: Monthly/Annual Submissions to government authorities
Module 7: Pay Points
Module 8: How to handle NO Pay leave, Leave Pay out, NS Pay & Employee Loan
Module 9: Doing Bulk Changes to Employee Information
Module 10: Using Custom Deduction,Income etc
Module 11: Self Service Function For Employees
We also provide available training courses for MYOB and Million payroll software should your company need an alternative solution for your payroll management.
Simplepay also allows seamless integration with Xero Accounting Software, learn more about xero accounting software course details here.
Please feel free to contact us if you have any queries regarding the above course so we are able to better understand your company.
We will get back to you as soon as possible and we look forward to hearing from you.