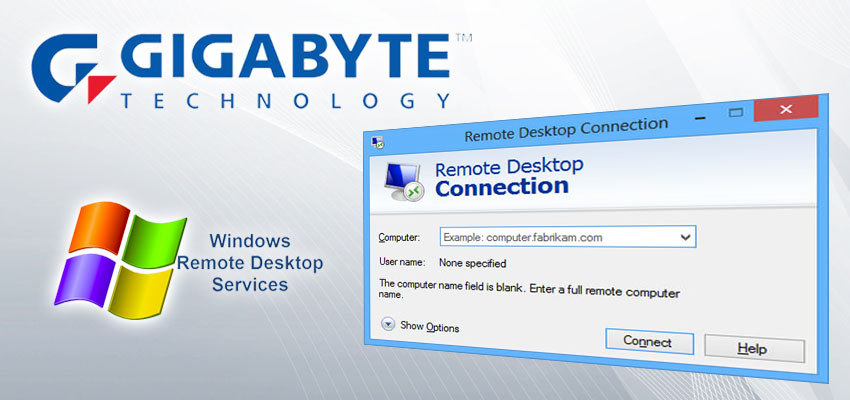 We are the consulting partner of gigabyte technology for small and large scale server solutions, having satisfied customers for  the above solution for retail, shipping & transportation, motor vehicle and precision engineering industry.
In order to meet the increased needs of the marketplace and our customers, we have rolled out our Gigabyte technology SME server solution guaranteed to improved business productivity for overall business operations. This solutions addresses the common problem and provides the below benefits:
1. Drastically increases slow Response time when multi users are accessing the MYOB Accounting software etc
2. Data Corruption of company data file due to internet network disruption or slow network will be addressed and prevented.
3. Users having to upload and download soft copy software files from their traditional server will be eliminated,  information and data will be updated in real time without having to replace the latest 'saved' document.
4. Only one single software licence instead of multiple licences is required for many other office users to access the same software, thus reducing costs for purchase of multiple software licenses.
The Gigabyte technology remote desktop server solution is catered to software users that utilise multi user software licences and its main purpose and benefit being:
10X increase in data processing speed among users in a multi user accounting system environment.
Work From Home Remote Access -Has an add on option to allow users to allow users to access the accounting system or stored company documents/files remotely from outside of the office.
Secure environment- It also provides a secure environment for the storage of accounting database files with multiple enterprise hard disk to mitigate against hard disk failure.
Concurrent Users- Allows server access for more than 10 concurrent users at any one point of time
The above solution is currently one of our technical support solutions for the corrupted data base file and slow processing speed of a multi user accounting system such as MYOB.
Your company can also complement the above solution with a Network Attached Storage Solution with scheduled backup system together with the above remote server to protect your hardware investment from Ransonware attacks and other malicious viruses.
Kindly refer to why you should engage us to provide the above server solution for your esteemed company.