(Now Known as ABSS Accounting Software)
Get everything up and running in quick time with our MYOB Software Essentials Package!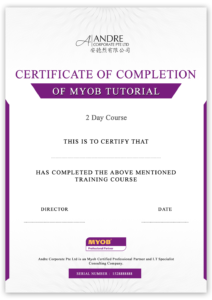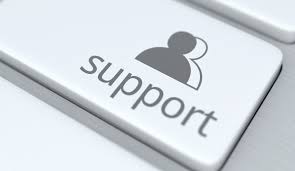 Package Details
Cost :$1,800
Less: 40% PIC Grant
Nett: $1,080
Includes the below:
MYOB Accounting Singapore Version 24 Windows 10 Compliant
Modules Include: Financial Statement (consisting statement of financial position, comprehensive   income, and cash flow), Account Receivable/Payable, Billing and Invoicing, General Ledger, Purchase Order and Sales Order and many others.
Installation CD-ROM for you to reinstall the program if you decide to install on another computer
Installation & Customization Of Chart Of Accounts to get you started
2 Day MYOB Tutorial Course
Wide Syllabus Coverage Of 16 Training Modules here.
One Year MYOB Software Technical support by our support consultants.
Wide Technical coverage of all technical issues and queries.
100% User Assurance
You cannot go wrong signing up with the MYOB Accounting Essential Package, as it includes all that you need to get up and running in quick time!
The MYOB Accounting is suited for the user with zero accounting knowledge, with our installation and customisation you can start entering data the very next day!
The extensive tutorial course will provide assurance that all details of the software functions and features will be covered in the process so you wont get confused and stuck on the go.
Do not worry about queries and issues you encounter along the way after you had attended the training, as part of your one year technical support, our experienced and friendly  consultants will be there to address your queries whether big or small.
Call us today or fill up the contact form on the right to get in touch with us to enjoy your promotional package today!