Package 1
*Best Value*
ABSS PREMIER 30 SINGLE USER PRODUCT PACKAGE
Consists of product and local comprehensive maintenance support, E-invoicing ready and more…
Package Cost $1,850
Less: 50% PSG grant subsidy($925)
Less: Skills Future Enterprise Credit( $833)
Net cost to company : $92
Package 2
ABSS PREMIER 30 THREE USER PRODUCT PACKAGE
Consists of product and local comprehensive maintenance support, E-invoicing ready and more…
Package Cost $2,650
Less: 50% PSG grant subsidy ($1,325)
Less: Skills Future Enterprise Credit( $1,193)
Net cost to company: $132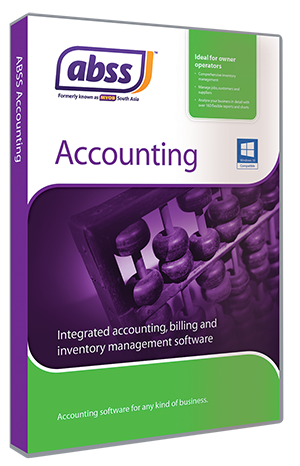 Package 3 (For the new user)
ABSS PREMIER 30 SINGLE USER FULL COMPLETE PACKAGE
Consists of product , installation, setting up, customization of templates, training and local comprehensive maintenance support, E-invoicing ready and everything you need to get started.
Package Cost $2,750
Less: 50% PSG grant subsidy($1,375)
Less: Skills Future Enterprise Credit ($1,238)
Net package cost to company: $137
We also have other PSG grant packages that include training, setting up, customization which include support.
Contact us today to get a quotation for ABSS Accounting software and get more information.
Join other hundreds of businesses who signed up with us and are already on their journey towards digitization by filling up your details on the right.
Alternatively contact us at our sales hotline/mobile below.
Hotline: 6396 0663
Mobile: 9225 8858
Email: consultants@andre.com.sg