Accounting Software Singapore
Andre Corporate Pte Ltd is one of Singapore's leading accounting software solutions company representing the below accounting software brands in Singapore.
MYOB or ABSS users that cannot confirm and activate your MYOB data file and need help for your data file Activation and Confirmation?
*Please call us at 9225 8858 or 6396 0663 so we can check and assist you accordingly*
MYOB(Mind Your Own Business) now know as ABSS accounting software is a software developer for Singapore businesses. MYOB was originally founded in Australia in the early 80s',  the company has since expanded to various markets in the world. In 2018, MYOB was re-branded as ABSS.
In Singapore we provide the suite of MYOB Accounting Software (MYOB Accounting, MYOB Premier and MYOB Premier Plus)and related services including its payroll product, MYOB Payroll. MYOB Accounting software is compliant with both Windows and Mac operating systems.
In 2017, MYOB in Singapore launched their "ABSS CLICK TO PAY" an online payment gateway, where MYOB corporate users are able to send their customers online invoices where transactions are processed in real time and these users are able to get paid immediately.
The ABSS Webstore is also available to meet the demands from the E-commerce market place and the ABSS BI4Cloud which is a business analytics solution that integrates with ABSS Accounting Software and studies business trends using your accounting data, thereby allowing the management to make useful decisions to enhance and improve the business profitability and competitiveness.
MYOB has an extensive product development team to meet the ever changing requirements of the accounting software industry and complies to the IRAS(Inland Revenue Authority of Singapore) guide on accounting software. An accounting software that is compliance to the IRAS guide on accounting software certifies that it is able to meet IRAS stringent technical requirements.
The MYOB Tutorial course will equip users with the right skills set to operate the software efficiently and effectively. Our support and upgrade programmes will provide your company the assurance you need whenever you require technical assistance on the software.
The popularity of the software among accountants and book-keepers coupled with the reasonable costs of the software has driven up the demand of the software amongst small and medium businesses.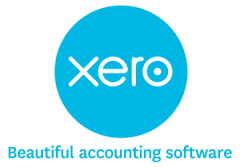 Xero is an online cloud based accounting solution for businesses in Singapore.
Xero Training Singapore focuses on equipping users on the skills required to master the high tech cloud accounting software.
Xero is a New Zealand based software brand and is listed in the New Zealand stock exchange and the Australian securities exchange. The key features of the system include automatic bank feeds for DBS, UOB (United Overseas Bank) and HSBC (HongKong and Shanghai Bank Of China). It's other key features also includes sales, purchases, employee claims and fixed asset modules.
It is typically targeted at businesses that wish to enjoy the flexibility to  access their accounting data from anywhere in the world and for those who wish to integrate their accounting system with other add on systems such as inventory, point of sales, payroll processing etc
We also provide sales, consultancy services, training and support for the below renowned brands to cater to the increased requirements of our customers:


Million Accounting Software focuses on integrating accounting, inventory management and billing in a single solution for the growing business at a reasonable cost. Million payroll software is payroll processing and leave management software that supports businesses on the auto-inclusion scheme, it is compliant to the CPF board and takes into account all the CPF changes implemented by the CPF board.
Simplepay is an online cloud payroll solution that can be integrated with xero accounting software with E-payslip and E-leave features for the growing businesses.